voor je Smartphone of PC.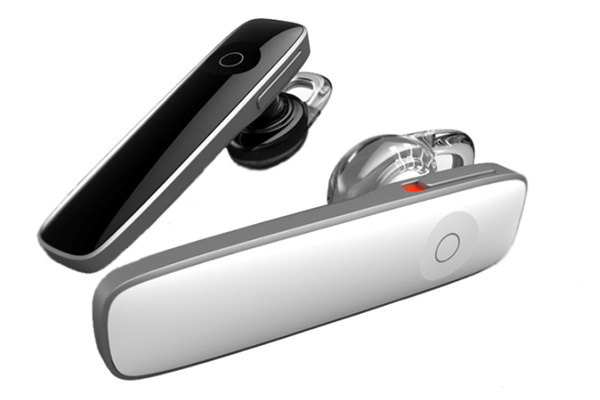 Bij het Nieuwe Werken of The New World of Work is mobiliteit belangrijk. Mobiliteit betekent dat je via je Smartphone bereikbaar bent, maar ook dat je over het netwerk belt. Over het netwerk (of via je PC/Laptop/tablet) bellen betekent dat je je bedrijfstelefoon steeds bij je hebt. Je hebt enkel een internetconnectie nodig, je zet de VPN op naar het bedrijf en je kan bellen. Nu nog de juiste tool en de juiste headset.
Omdat we bij Getronics al enige tijd de switch hebben gemaakt van IP Telephones van Cisco (als end-user devices) naar Office Communicator (OCS) en Lync (de recentste versie van OCS) van Microsoft, leek het me handig om een nieuwe review van een aantal headset van Plantronics te doen.
De volgende Bluetooth en Lync headsets ga ik in de komende weken aan tests onderwerpen:
- Marque M155
- Voyager Pro-M UC v2 B230-M
- Voyager Pro HD
- Savi W440A-M

- Savi W740-M
- Calisto P835-M
De Marque M155 is een elegante bluetooth headset (in zwart of wit beschikbaar) voor je Smartphone.
De Voyager Pro HD is een mobiele bluetooth headsets voor je Smartphone met een HD gelijkkwaliteit.
De Voyager Pro-M UC is mobiele bluetooth headsets, die zowel je Smartphone als PC/Laptop/tablet 'gelijktijdig' kunnen bedienen, geoptimaliseerd voor gebruik met Lync/OCS.
De Savi W440A-M is een vaste bluetooth headset, die zowel je Smartphone als PC/Laptop/tablet 'gelijktijdig' kunnen bedienen.
De Savi W740-M is een vaste DECT headset voor gebruik op kantoor.
De Calisto P385-M is een vast speakerphone systeem voor op kantoor.
Elke toestel/headset heeft zijn voor- en nadelen en is meer of minder geschikt voor gebruik in de wagen of op kantoor. Ik wil me in de komende weken hier vooral op toeleggen, gebruiksgemak, draagbaarheid, opvallende features, …
Je vragen en bedenkingen zijn welkom.
Disclaimer: ik doe deze tests volledig ten persoonlijke titel en niet in opdracht van of voor Getronics.
Tags: Plantronics headsets